Humedica e. V., headquartered in Kaufbeuren (Bavaria, Germany), is an international non-governmental organization (NGO). Since 1979, humedica has been active in 90 countries worldwide, providing humanitarian relief with a focus on medical aid.
By dispatching its highly-trained teams of medical professionals, humedica is able to provide a rapid and efficient emergency response to victims of disasters and crises.
humedica has a roster of over 500 medical professionals who have undergone humedica's specialized emergency response training, and are prepared to be dispatched on short notice.
In addition to its rapid response missions, humedica also runs long-term development projects, such as family-sponsorship programs, primary healthcare support, hospital partnerships, etc.
The Bavaria headquarters employs 50 full-time staff and about 200 volunteers. Worldwide, humedica operates with the assistance of local and ex-pat staff, volunteers, and partner organizations.
Humedica's objective is to aid people affected by disaster, both natural and man-made, by all practical means possible.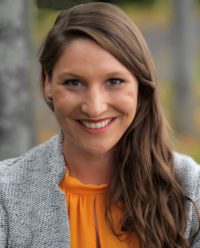 Yvonne Michel
M.Sc. Geography of Environmental Risks and Human Security
Yvonne Michel holds a Master degree in Geography of Environmental Risks and Human Security of the United Nations University Bonn – Institute for Environment and Human Security. She has experience in working with several UN agencies, DHL's DRT, GIZ and BBK. In her scientific research she investigated the potential of scenario exercises for efficient disaster response operations. Her empirical work was based on participating in and evaluating major humanitarian aid exercises. At humedica Yvonne works in the emergency response department of humedica's International Projects and Programs (IPP). She contributed to humedica's EMT certification and is responsible for the conceptual and practical implementation of TEAMS. She is also in charge of running relief and recovery measures in Indonesia and Ethiopia.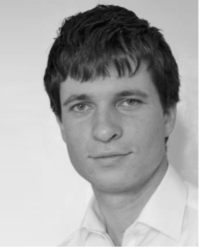 JOHANNES PETER is in charge of the national and international training coordination at humedica e.V. He has been working at humedica for two years and has collected considerable experience in the field, mainly in Serbia where he and his team responded to the refugee crises from 2015 to 2017. His study background lies in intercultural management and communication at the University of Karlsruhe and Cairo University, focusing his studies on South Eastern Europe and the Middle East. Working also as a freelancer in personal development he has trained people in this regard in Serbia and Egypt.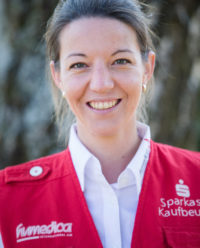 SANDRA OEFELE is the Emergency Response Officer in humedica´s International Projects and Programmes (IPP) division. She is mainly responsible for supervising and managing humedica's humanitarian preparedness & response activities and emergency missions, including internal EMT related processes and developments. Her other key functions include overall assisting IPP division's standards and quality growth, as well as overseeing work that ranges from emergency to stabilisation intervention – a process that often includes addressing protracted crisis response work. Prior to Head Office deployment, Sandra served as Project Coordinator for humedica´s basic health project in refugee camps in Ethiopia close to the border to Somalia.
Sandra holds a Master in Peace and Conflict Studies and a Bachelor of Arts in Political Science with a specialization in international relations.