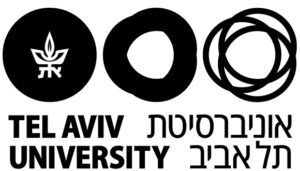 The Department of Disaster Medicine & Management at the School of Public Health, Sackler Faculty of Medicine, Tel-Aviv University, is a multidisciplinary research hub in the field of emergency and disaster management. The department strives to explore innovative approaches to promote disasters preparedness and response, management in uncertain situations, humanitarian action, MCI management, psycho-trauma, etc. This wide range of topics is possible thanks to the kaleidoscope of experts involved. The faculty includes over 20 leading Israeli experts specializing in different aspects of emergency & disaster management. Our faculty and researchers employ high standards of academic work to provide evidence-based findings capable of facilitating decision making at higher levels.
A crucial element supporting the excellence of our department is its positioning among stakeholders and relevant partners.
These partnerships allow us to get direct access to both policy makers and practitioners and facilitate broadening our scope and understanding of studied phenomena. The department has been asked to advise national committees at the health ministry, provide expert opinion to parliamentary committees, and support planning and management of local and national exercises.
The Department of Disaster Medicine & Management is also collaborating with international partners. We have been involved in numerous joint ventures and projects.
In addition, our senior faculty members were partaking in coordination of humanitarian aid to several affected countries, most recently Haiti (2010), Philippines (2013), and Nepal (2015), as OCHA/UNDAC experts.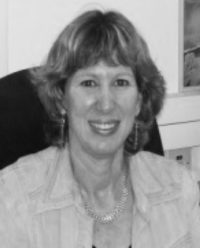 Dr. Adini Wiesel Bruria has a PhD in management of health systems. She is involved in both field and academic activities, thus facilitates research of challenges identified in preparing for and managing varied emergency situations and implementing the findings so as to promote effective management of emergencies and disasters. She is involved in planning and implementation processes aimed at ensuring effective response to different hazards that pose a risk, including in studying, teaching, and validating policies.
Dr. Adini specializes since 1987 in emergency preparedness and response of healthcare systems for mass casualty events and disasters. She served in the Medical Corps for 17 years including 4 years as head of the emergency hospitalization branch, responsible for the emergency preparedness of all general hospitals. For 3 years headed the Emergency Hospitalization Department in the Ministry of Health (MOH).
Since 2000, Dr. Adini serves as a senior consultant of the MOH on emergency management. Dr. Adini directed on behalf of the MOH, Ministry of Foreign Affairs as well as the WHO various training courses, aimed at developing and enhancing emergency management competencies among healthcare personnel.
Dr. Adini is a faculty member of the Department of Disaster Medicine & Management in the School of Public Health, Sackler Faculty of Medicine in the Tel Aviv University; she is the academic coordinator of the Executive international Master's program on Disaster Management. She is a board member of the World Association of Disaster and Emergency Medicine (WADEM) and the Local Authorities Confronting Disasters and Emergencies (LACDE) as well as a member of the Israeli National Council for Trauma and Surgery.
Dr. Adini researches various aspects of emergency preparedness and response, including advanced methods of evaluating capacities and utilization of social media in emergencies and has published numerous articles in leading peer-review journals.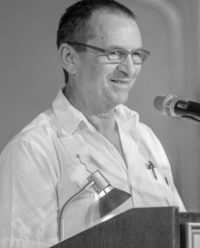 Kobi Peleg, PhD, MPH is the Head of the Israeli National Center for Trauma and Emergency Medicine Research in the Gertner Institute, and a full Professor and the Head of the Disaster Medicine & Management Department and the Head of the Executive Master Programs for Emergency & Disaster Management in the School of Public Health, Tel-Aviv University. In this capacity, Prof. Peleg leads research and education activities in various fields of trauma, with special interest in mass-casualty events, disasters and terror related injury, and Emergency Medical Services (EMS).
Prof. Peleg served as the Head of the Civil Defense – Medical Brunch, in the 1st "Gulf War". He served as the head of Operation, Training and Organization of the Israel Defense Force's Medical Corps, and served in command positions in Israeli Field Hospital to the Armenian earthquake in 1988, the Rwanda civil war in 1995, and the Haiti earthquake in 2010. Prof. Peleg also serves as one of the UNDAC experts.  Prof. Peleg was the chief of the IDF military medical school (col.). Prof. Peleg served as WHO consultant for national emergency system, and lead mass-casualty management courses for several organizations and governments such as the WHO, Lombardy MOH and more. Prof. Peleg served as a consultant for emergency and disasters preparedness for private companies, organizations and ministries.
Prof. Peleg lectures disasters and MCI management, disaster medicine and EMS optimization among other related topics at Tel-Aviv University, as well as other higher education institutions in Israel and abroad, including the European Master in Disaster Medicine. Prof. Peleg is a faculty member and visiting Professor in some universities. He published around 100 articles and chapters in leading journals and he is a member in the editorial boards of several journals. Prof. Peleg served as Senior Advisor to the Israeli Minister of Health, and as a member of the executive board of Magen-David-Adom (Israeli EMS).